Unmatched Efficiency
Best in Class Life Span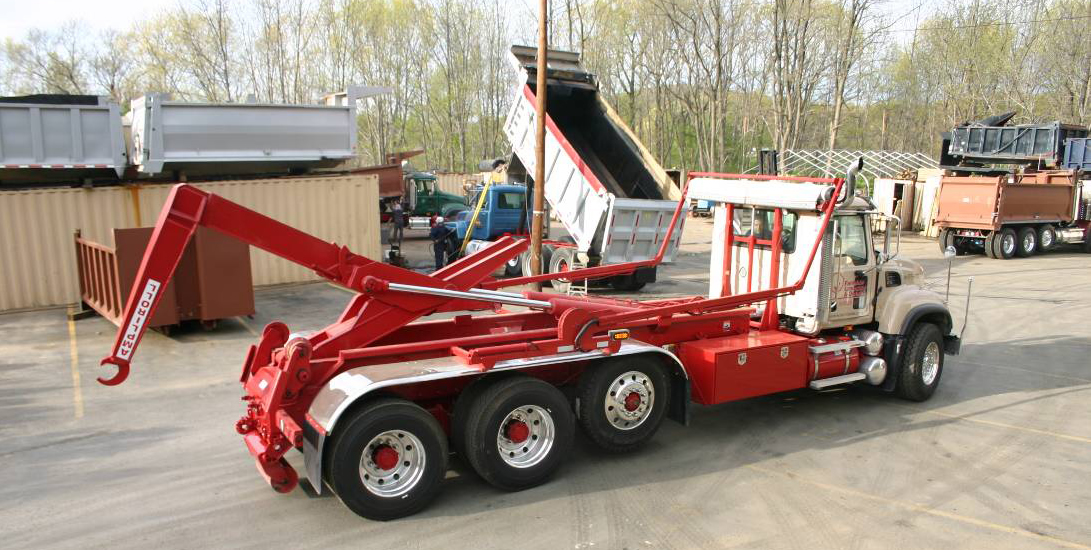 Hooklift Systems Designed for Your Needs
T Sanchez Ltd installed hooklift systems are designed to pick up, dump, transport and unload your containers quickly and safely. That means larger profits for you. No matter what your specific distribution needs, let us help you find the right hooklift system.
We can install a wide selection of hooklift systems designed for many different applications. From 6,600-pound hooklift systems, designed to handle containers between 10 and 12′, to 60,000-pound systems designed to pick up, dump, transport, and unload massive containers.
Easy Pick-up and Drop-off
Drivers can quickly and easily pick-up and drop-off containers and other truck bodies with a hydraulic hooklift-equipped chassis. These systems are ideal for waste haulers, municipalities, contractors, and many others.
Build Your Next Truck With T Sanchez Ltd
If you have decided to buy a hooklift system for your chassis with the intent of swapping out various truck bodies for greater utilization and a better payoff on your investment, contact us.
Listed below is some of the equipment that can be integrated into the hooklift system. Other types of truck-mounted equipment can be engineered and installed on an appropriate hooklift system. Tell us what you need.
Aerial Lifts to 50' of vertical reach
Cranes up to 35-ton meter capacity
Water Tankers to 4,000-gallon capacity: stainless, mild steel and plastic
Septic Pumpers to 4,000-gallon capacity: stainless or mild steel
Hydro-Seeders
Garbage Packers both side and rear types
Cement Mixers both drum and volumetric types
Sanders up to 18-yard capacity
Asphalt Hot Patch Systems
Traffic Attenuator Systems both class III and II
Dump Bodies fabricated in Hardox ®, stainless or mild steel
Waste Containers up to 40-yard capacity
Waste Grapple Systems
Vacuum Excavators
Flat-bed Bodies to 24' in length
Recovery Flat Beds with up to 18K winches